SMF-
JFK
-
BUF
-
JFK
-
BOS
-
IAD
-
LGB
with
B6
's A320 & E190.

Ok, so this is my first trip report so please go easy on me. Any (nice/constructive criticism) comment is welcomed. Oh and I'm not a professional photographer so yea...got much to learn.

Anyway, my cousin and I decided to go on a east coast trip and visit our other cousin who's at Princeton University (smarty pants and already got into a decent medical school...we're very proud of her
).

I flew
SMF
-
JFK
and met up with my cousin to be on the same flight for
JFK
-
BUF
. The transfer was not fun...only had 45 minutes to go from the terminal I was at to the other terminal. Here are some (awful) pics. I had 5 minutes to spare when I got to the new gate. The boarding was easy but I was so tired cus of the redeye that I slept through (almost) the entire flight.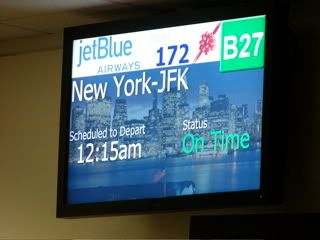 The equipment to
BUF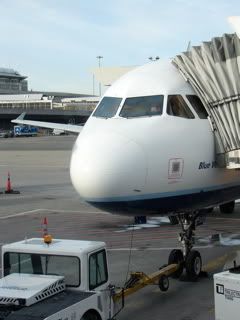 I believe this one was heading to
SAN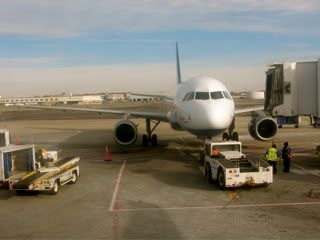 Onboard going to
BUF
..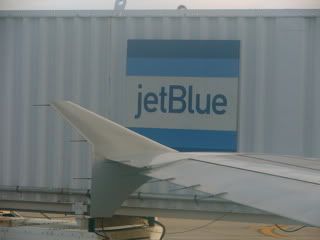 Some crapy shots of through window..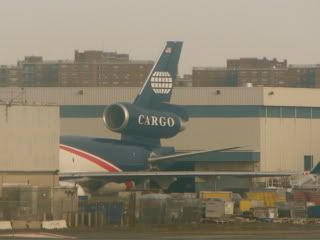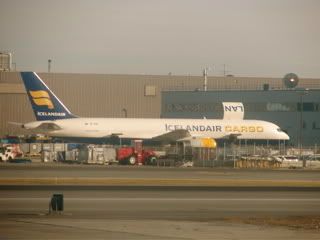 Climbing out of
JFK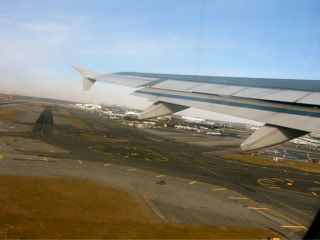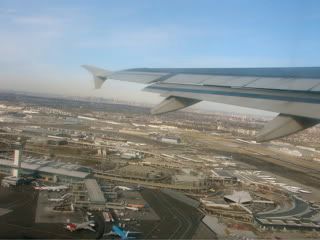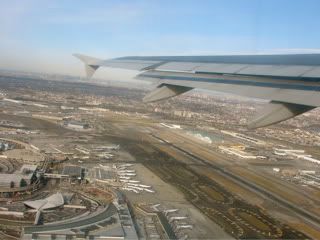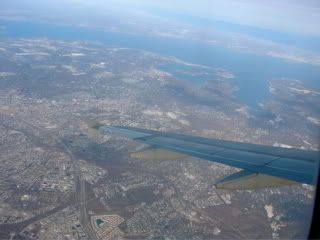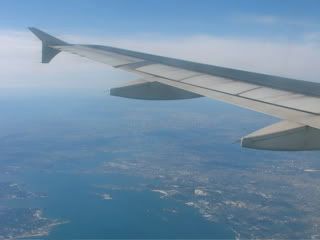 After a short flight, we were descending into
BUF
. I was sorta disappointed in the service on this flight. I was practically thrown a bag of chips and a can of coke. I know it was early in the morning and people are grouchy in the morning...but still.

Pics taken during descend into
BUF.
WN
B737-700 in
BUF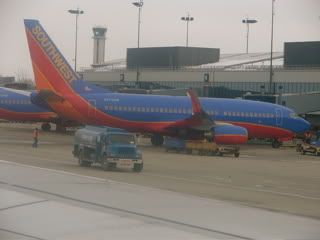 On the way to Niagara Falls!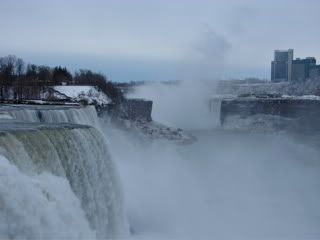 Niagara Falls at night. The lights made it all pretty.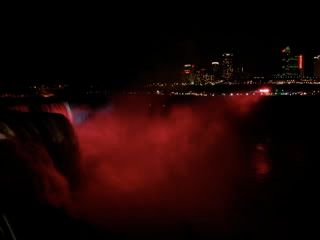 The next day, we walked (in a snow storm on 12/15) to the Canadian side of Niagara Falls. It's much prettier from there looking at the American Falls and Horseshoe Falls. The blizzard was pretty bad when we were crossing the Rainbow Bridge. We had to tread through the snow...LOL! That was a nice new experience. I was trying to make a snow a angel. :D



This would be the entrance to the Park right next to Niagara Falls.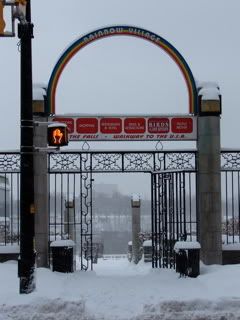 Everything was frozen over there...being from
CA
, I was freezing my @ss off.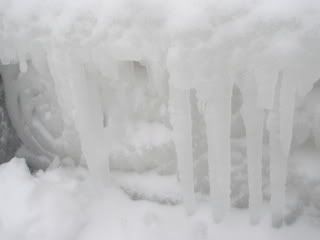 The next day, we flew to
JFK
and stayed in NYC for 3 days. Lucky me, my Christmas present was ticket to RENT. I love RENT! It was very hard not to sing along with the music...LOL! Here are some pictures taken in
BUF
.

Deicing the E190.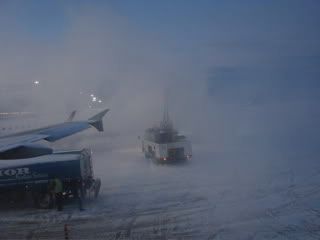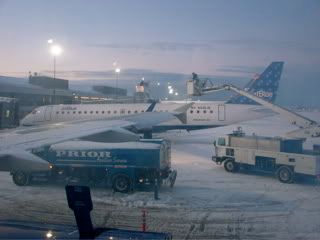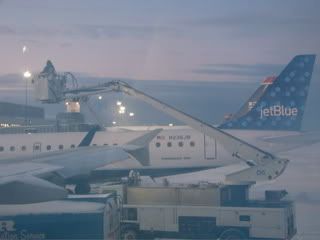 Done deicing.



While waiting for our aircraft to be deiced, I watched Fairly Odd Parents. Yes! I know I'm 22 but Fairly Odd Parents is still my favorite cartoon.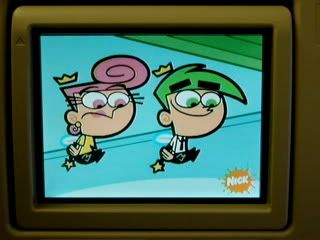 A cabin shot on the A320.



The ground crew finally deiced our aircraft and we were on the way. By the way, I was warned by one of the FAs for taking photos of the ramp. Is it illegal to take pictures of the ramp?? I asked if it were a new rule and he said it wasn't. XD

Some pics en route to
JFK.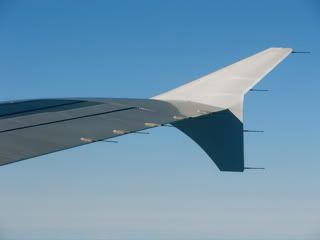 I caught a glimpse of Statue of Liberty. Lucky shot!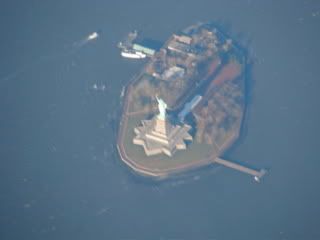 Approach and landing in
JFK.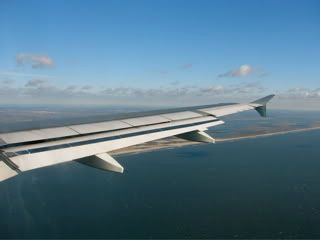 We went to Princeton,
NJ
first to visit my cousin. On NJT's train going to Princeton Junction.



Princeton University's campus is really beautiful. The culture there is so different from all the University of California campuses. No duh, it's an Ivy League school. I wish I was smart enough to get in...LOL! Well,
UC
Davis isn't that bad LOL! Some scenery shots of Princeton University.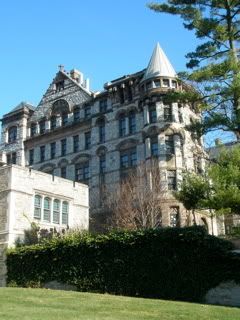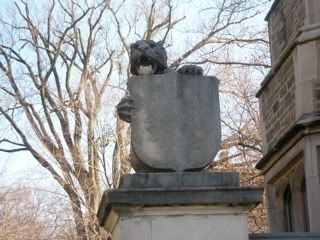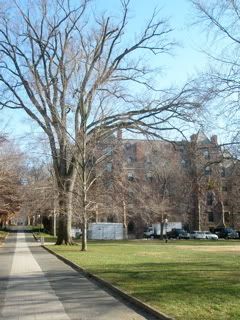 Some shots at NYC..
View from my hotel room - The New Yorker Hotel (34th St./8th Ave., I think)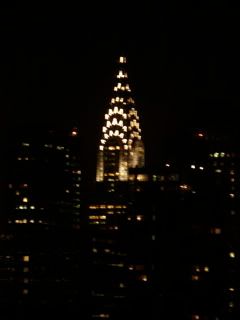 Some shots in NYC..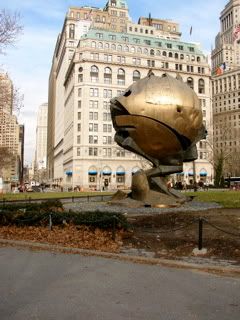 Central Park was very beautiful.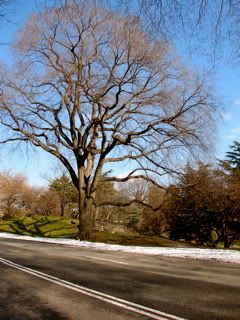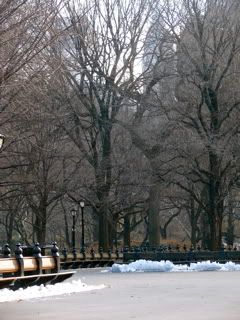 After a few days, we flew to
BOS
to visit Harvard and Quincy Market. It was only for reminiscent purpose since the last time we were there, it was 10 years ago. Here are some pics en route
JFK
to
BOS
.
CX
B777



On
B6'
s E190 climbing out of
JFK
. This was my first time on a E190 so I was excited! I really liked the aircraft, not too big, not too small and the ride was smooth!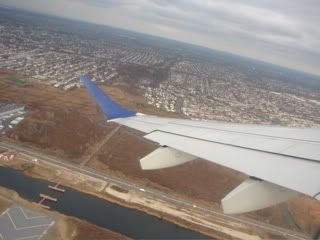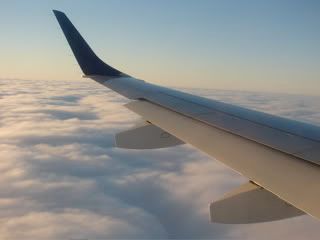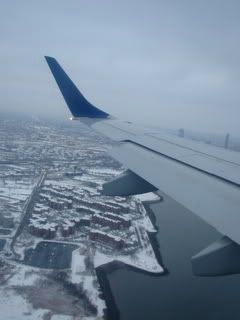 Landing in
BOS.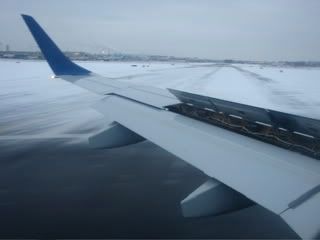 We spent one day in Boston and visited some places.
This is the closest I'll ever be in Harvard. I am not a smarty pants...LOL!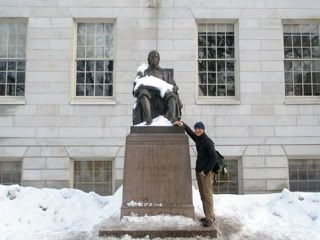 Thinking about which subway to take to go to Boston Commons in the Dunken Donuts near Harvard University.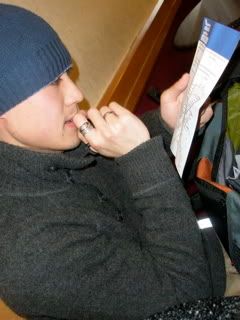 After a day, we then had to head back to Los Angeles. We took
B6
to
LGB
via
IAD
. Here are some shots of the trip.

Our equipment to
IAD
:

LH
B744 landing in BOS
: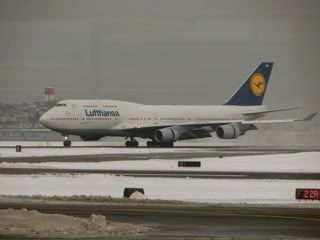 B6
E190: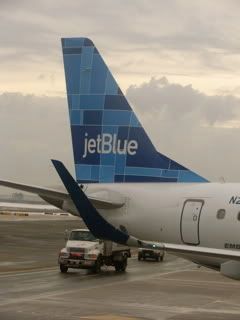 AA
B757 with winglets!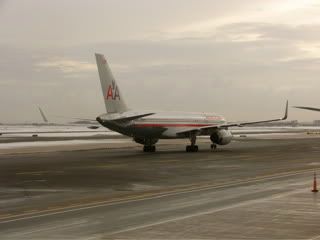 Climbing out of
BOS
en route to
IAD
: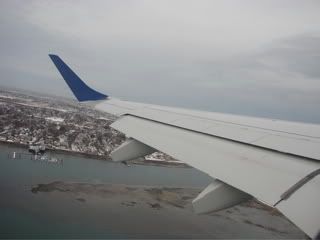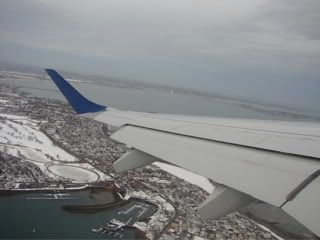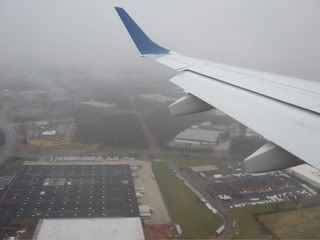 Landing in
IAD
and some shots during taxi to gate: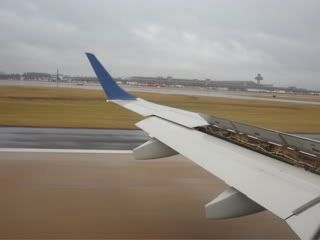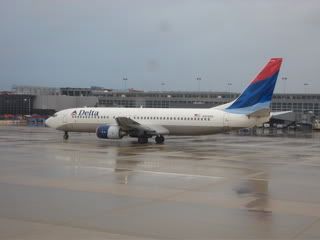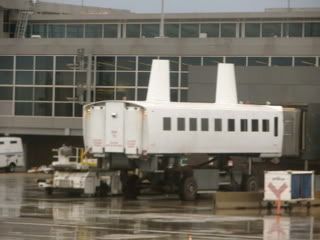 What are those two "antenna"thing for?

Spotting at
IAD
(crappy pictures though).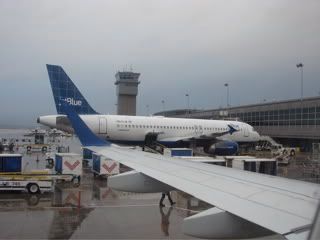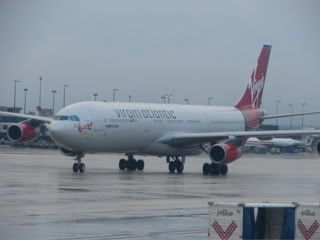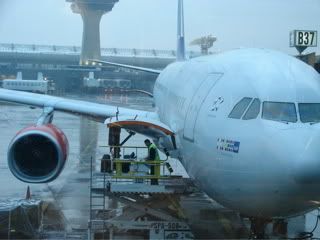 Overall, I am ok with JetBlue although they should probably fix some of the PTVs. Mine was having problems on
SMF
-
JFK
and the ear plug socket on the chair was broken cus my earphone plug was not able to stay plugged in.