Virgin America
Thursday 05/01/2008
Flight
VX
852
LAX
-
SFO

Aircraft: Airbus A320 N622VA
ETD: 3:35
PM

ETA: 4:55
PM

Flight Duration: 1 hr 20 min. gate-to-gate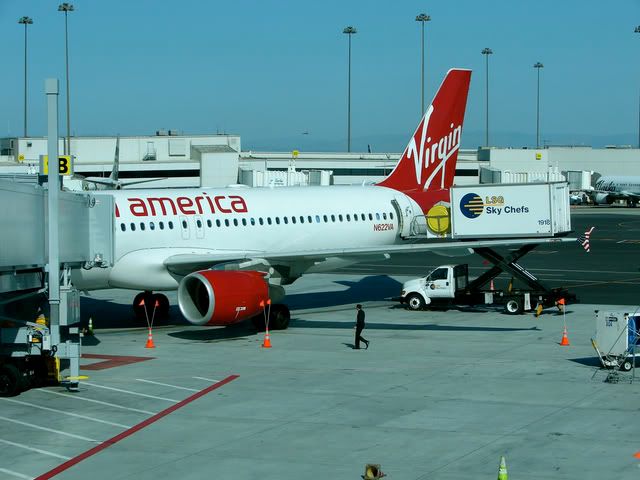 My mom is (still in the air as of right now) flying back to Taiwan on
CI
005
LAX
-
TPE
. She is planning to stay there for a couple of months so I wanted to see her before she leaves for Taiwan. On Tuesday, I flew
OAK
-
ONT
on Southwest and there really isn't much to write about. The only thing happened was that the B737-300's airflow pipe (??) was stuck so the engine couldn't start. They had to tow the plane back to the gate and the mechanics fixed (or adjusted... I really don't know what they did) the plane in about 10 minutes.

Anyway, the highlight of this trip was visiting our recently bought house in Corona. Other than that, I played a whole lot with my cute pug - Frodo.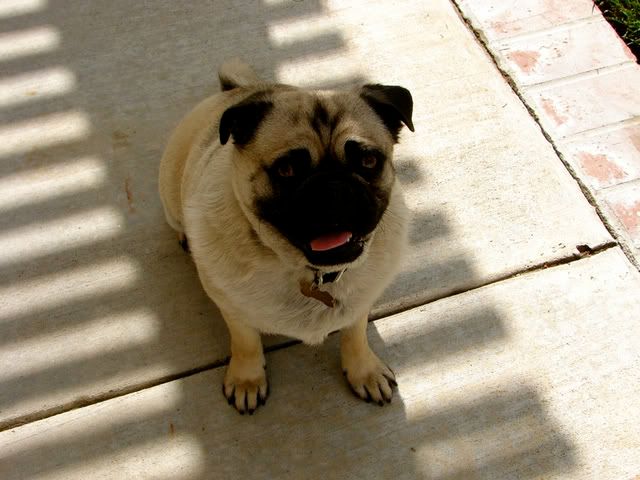 On my way back, I wanted to try Virgin America for the first time. I have to say, I am impressed with the services and timeliness for the entire trip! I hope they keep up the quality services! I'm going to stop blabbering now... let the pictures speak for themselves!
Any comment is welcomed!

My seat... 2A, very comfortable seats... Mmmm~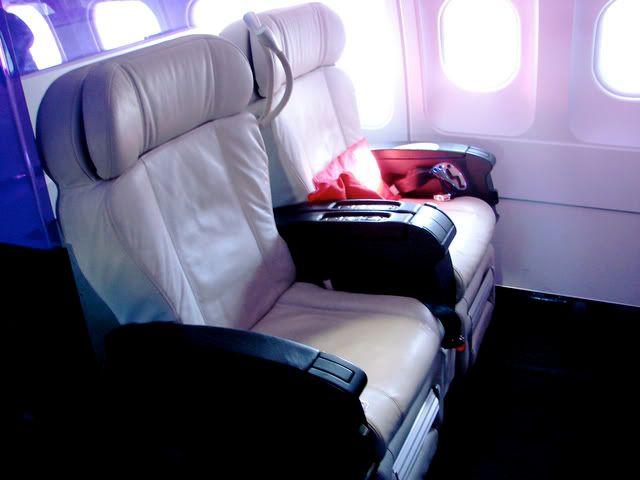 Final approach into
SFO
..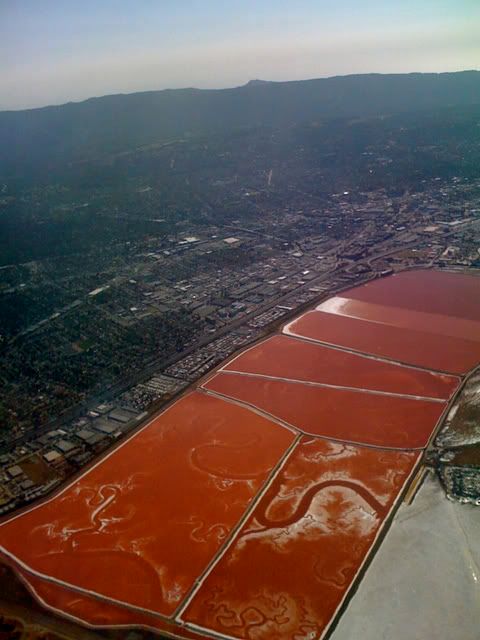 These are pictures of Foster City.. I'll be residing on one of the islands after I graduate in June!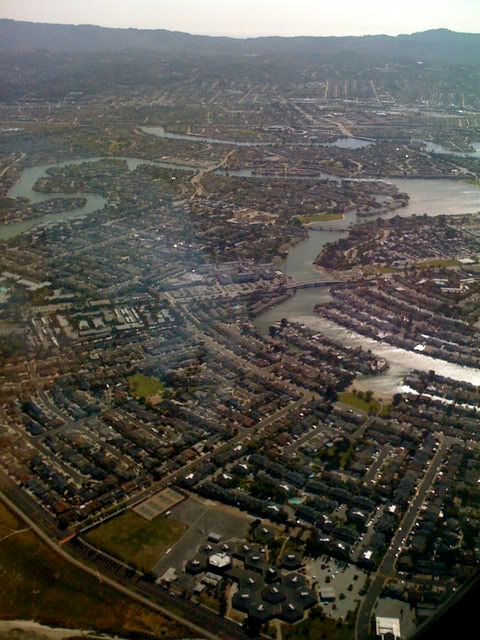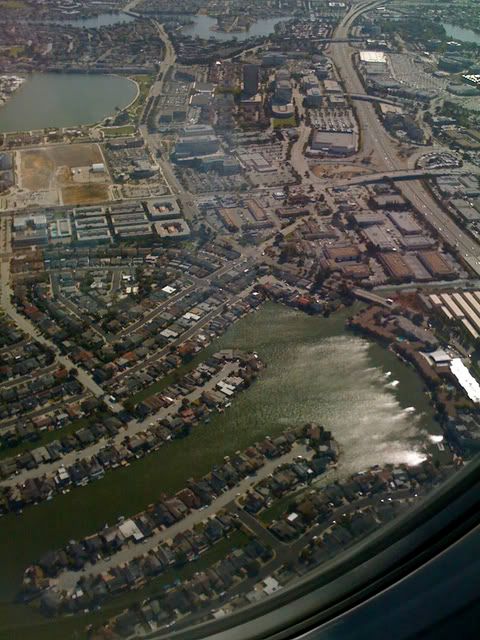 Touchdown!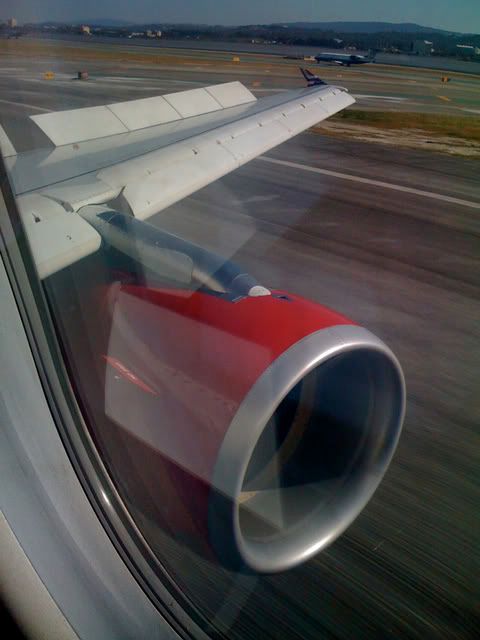 After everyone deplaned, I stayed after for a little bit to take some pictures...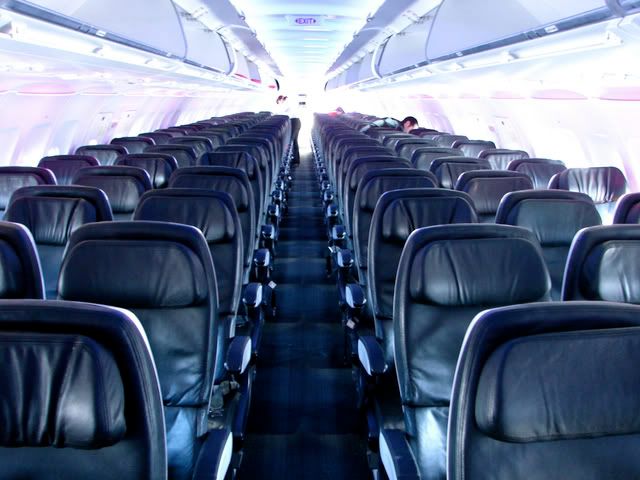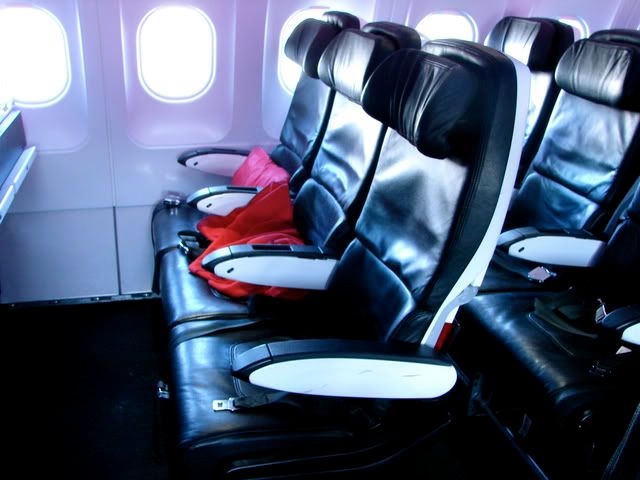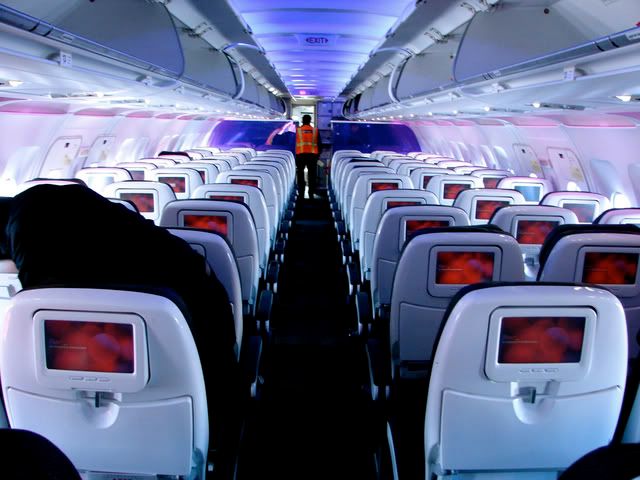 N622VA's flight deck..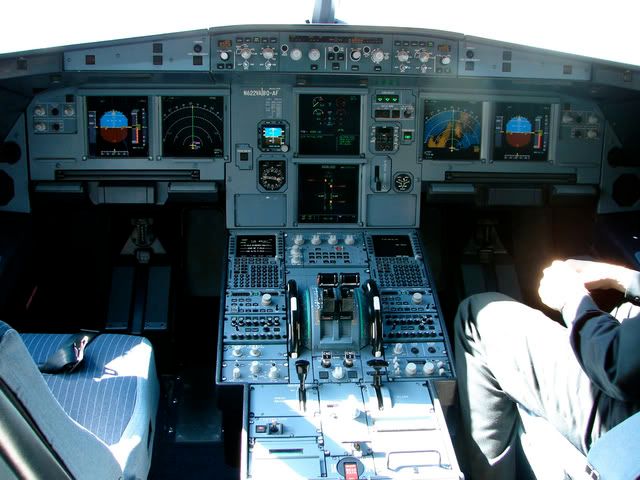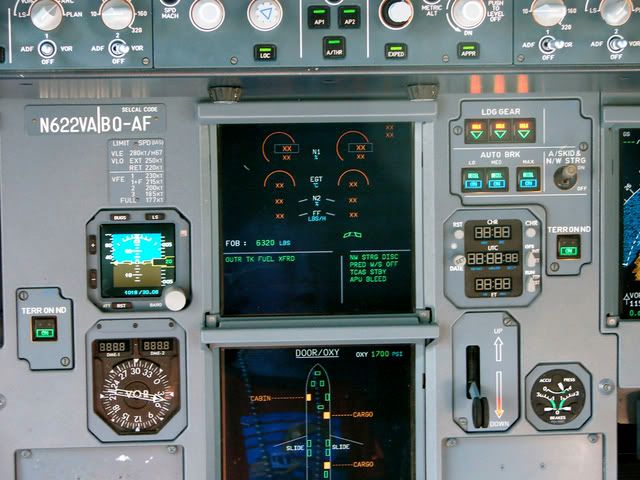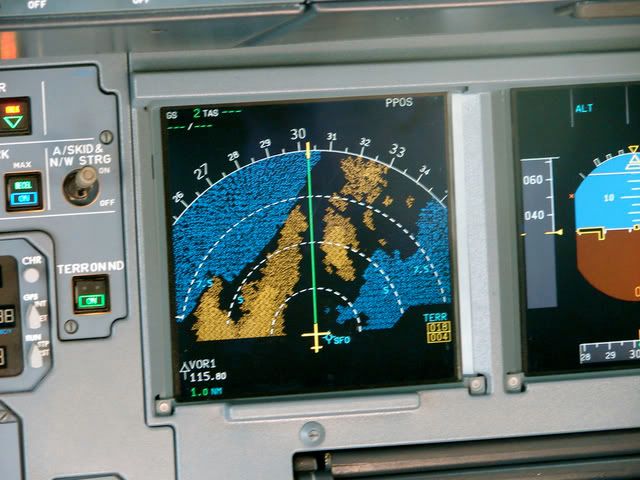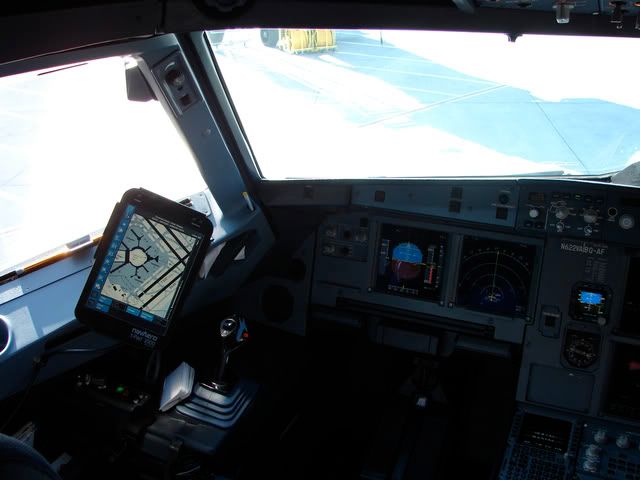 Then... a tad bit spotting at
SFO
..

BA
B744 moving to gate..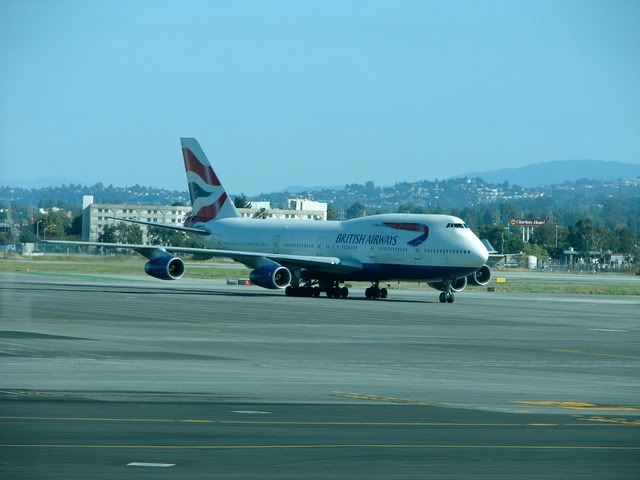 VX
N524VA