I fly between New York and Los Angeles quite frequently mostly on JetBlue. I usually do the direct flight from JFK to BUR on B6/359 and back to JFK on B6/358. This time, however, I was compelled to do Delta's JFK to BUR via SLC because it was a little over $100 cheaper than B6's direct flights and I wanted to get my Silver Medallion status back.

The only setbacks were that a Nor'easter just blew by, many flights were cancelled at JFK, and I only had 40 minutes to connect to the last flight to BUR at 8:05 PM. Long story short, I was only able to catch the connecting flight because it was delayed for 40 minutes or so. We landed in SLC from JFK at 7:58 PM because we were delayed for over an hour while sitting in the aircraft at gate and on the tarmac. At first, we were waiting for the F/A's to get to JFK; not sure why because I had no problem taking the public transportation to get to JFK from Chelsea. Then, we were waiting for the pilots because their previous flight was in holding pattern due to congestion at JFK. After pushback, we were held at the end of the runway because JFK for some reason shut down the runway right before we taxied there. All these things were sort of understandable and I wasn't too upset with Delta.

However, what made me very upset was that the F/A's clearly didn't want to deal with the connecting passengers and kept reassuring everyone "you'll definitely make the flight" when I knew it was pretty much impossible. While in the air, I communicated with @DeltaAssist via Twitter and they said they cannot hold flights for the connecting passengers but they were nice enough to also book me on the later flight to LAX. At least I'd be back in the general area but would have to spend around $100 for car service to get home. So much for saving $100 for the flight... ... ...

We pulled into the gate at 7:58 PM and I grabbed my carry on bags and dashed out the aircraft (F/A's asked all those who has longer time for connection or final destination is SLC to stay seated and let the 8:00/8:05/8:10 passengers get off first). After about a 400 meter run from C wing to the E wing of Terminal 2, I found out my flight to BUR was delayed and is not departing for another 25 minutes or so. Thank Goodness! Many other passengers on my JFK flight were not so lucky. I know for sure 3 people got stranded in SLC because their Fresno flight departed on time; 1 person missed her flight to Grand Junction, Colorado.

We finally boarded the BUR flight and I got to be home on time for my birthday weekend. I hope the next time I doJFK-SLC-BUR on 29Nov12 won't be as bad as this time. :( Below are some pictures I took for the trip. My return flight was SNA to JFK via SLC. Hope you enjoy the pictures. :)

While the Boeing 767 pull into gate, EK A380 land in the background. No filter with this picture. It just turned out this way. :)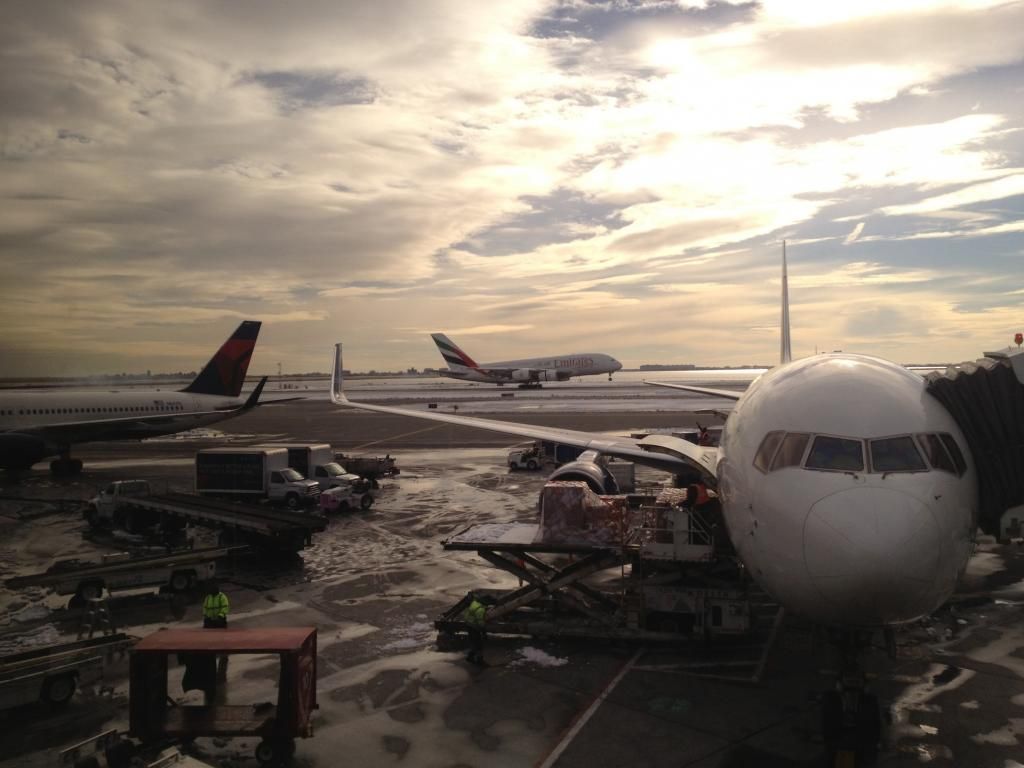 21F, Economy Comfort. I didn't think it was worth the $59 extra. But, it was the only forward cabin window or aisle seat left.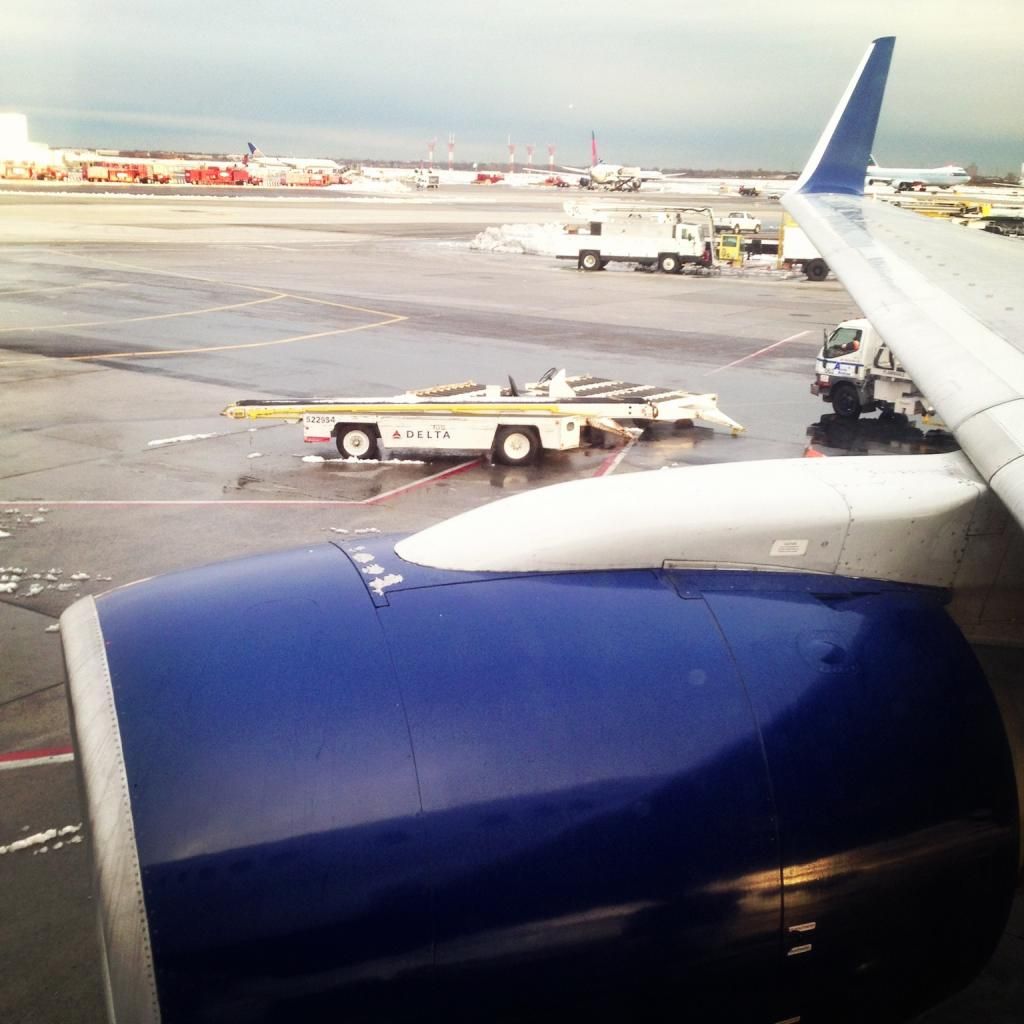 Boeing 767-400ER pulling into the gate next to us. :)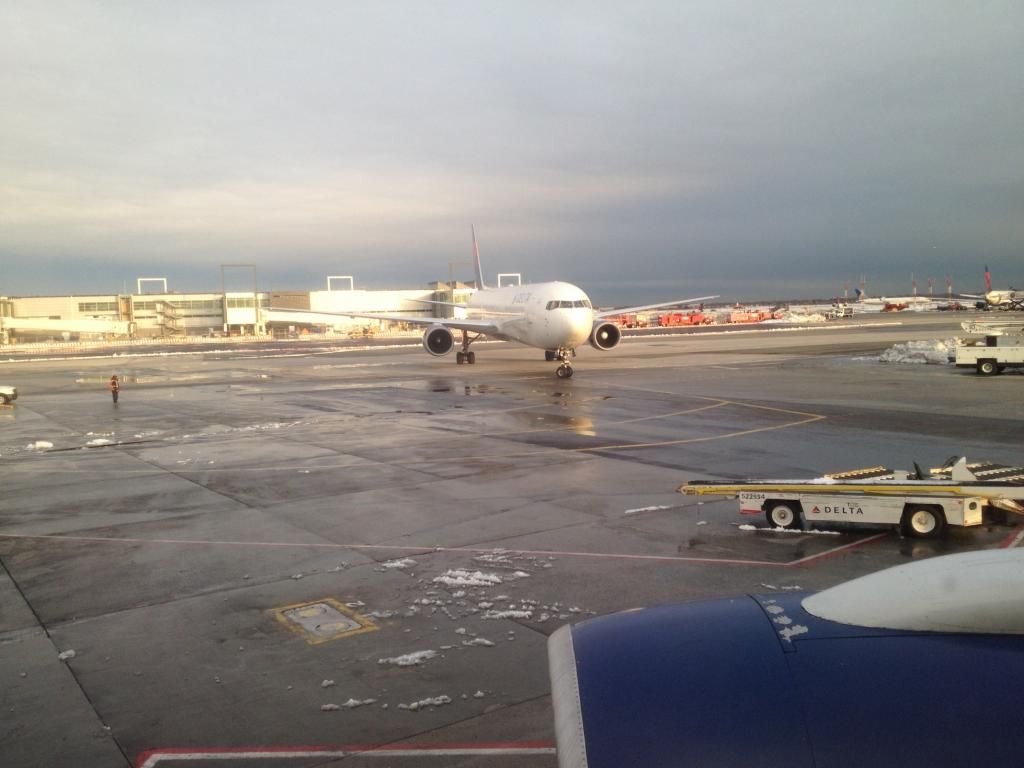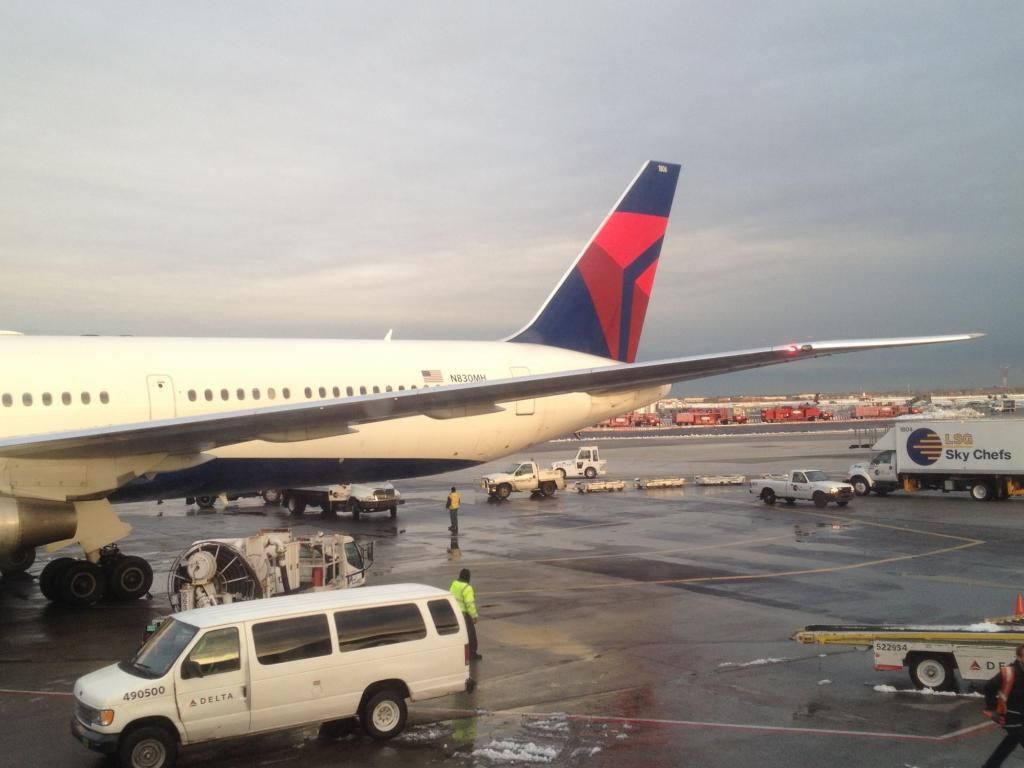 We left gate at 4:41 PM but waited on the tarmac for another 30 minutes or so before we were cleared to take off. :(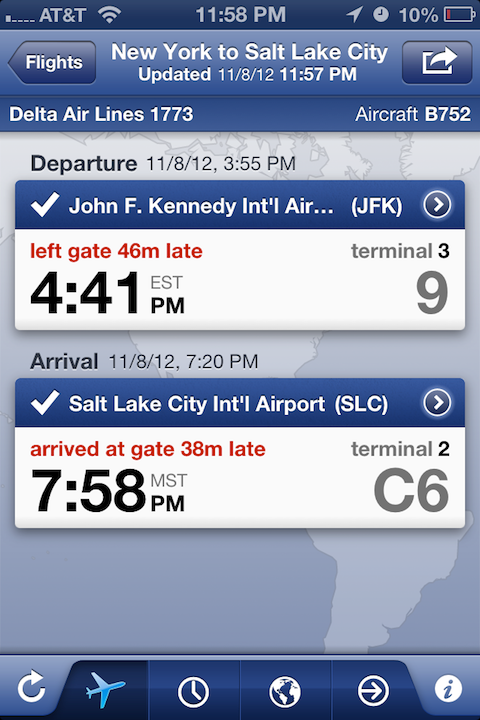 I've never been this glad to see a delay with my flight.



Here is the CRJ-200 taking me to BUR.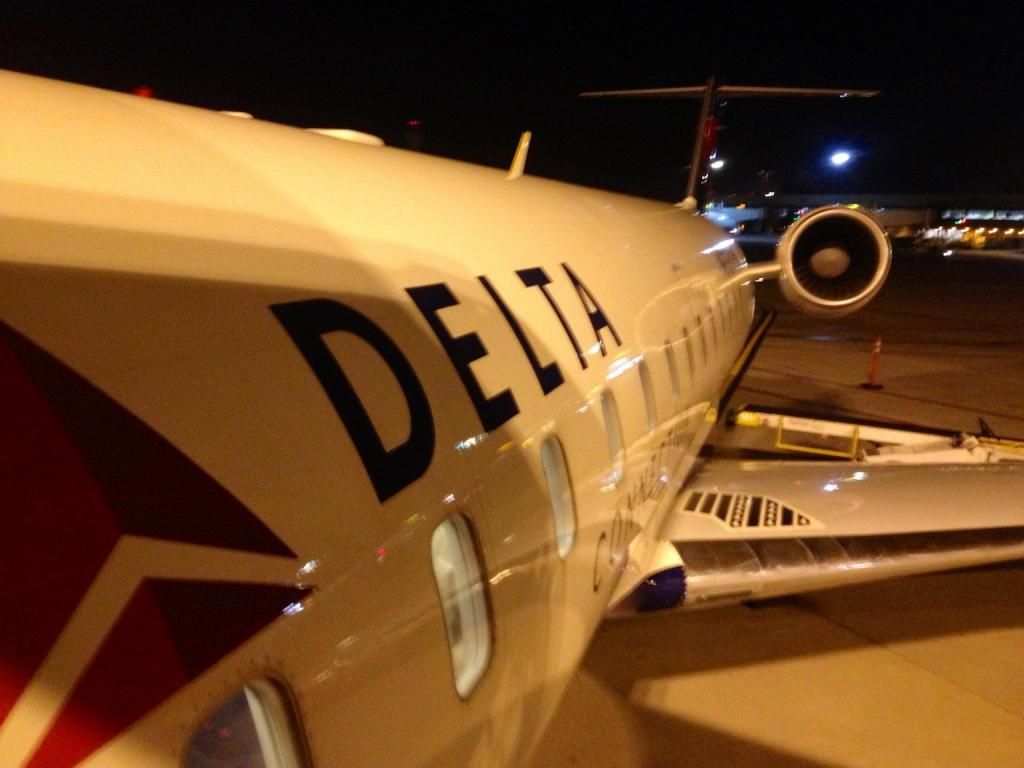 Below are the return flight from SNA to JFK via SLC. This time, the connection was very smooth and we were not delayed at all. Happy. :)

Approaching SLC on Delta's A319.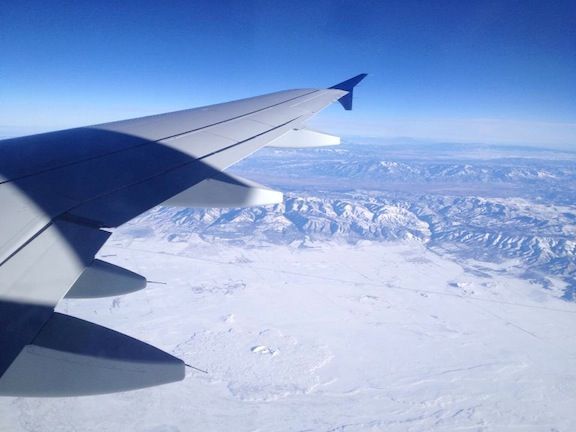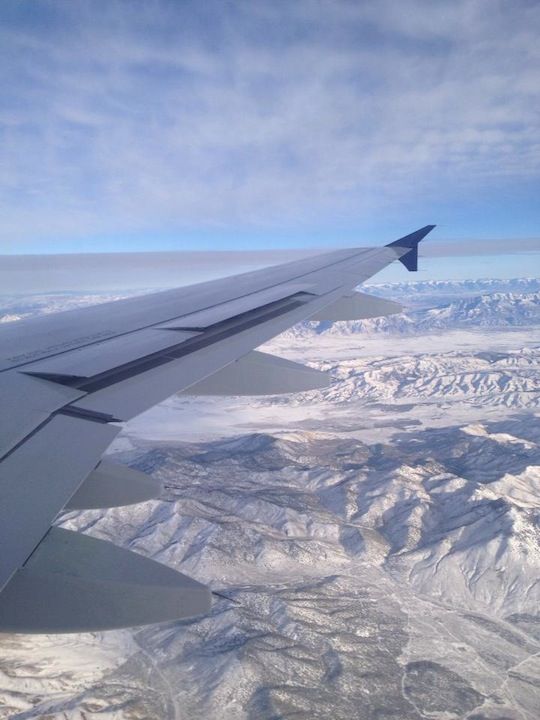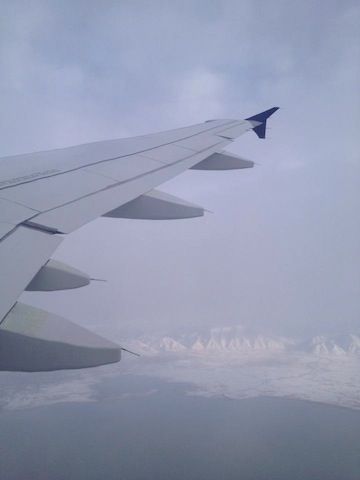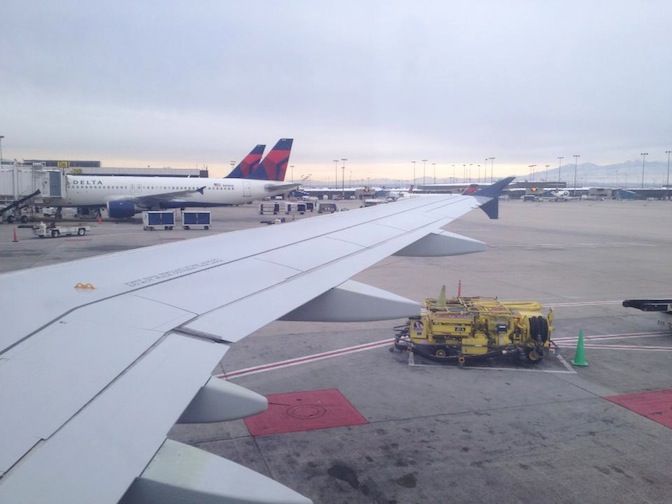 This Boeing 737-800 will take me to JFK. N384DA. Seat 23A.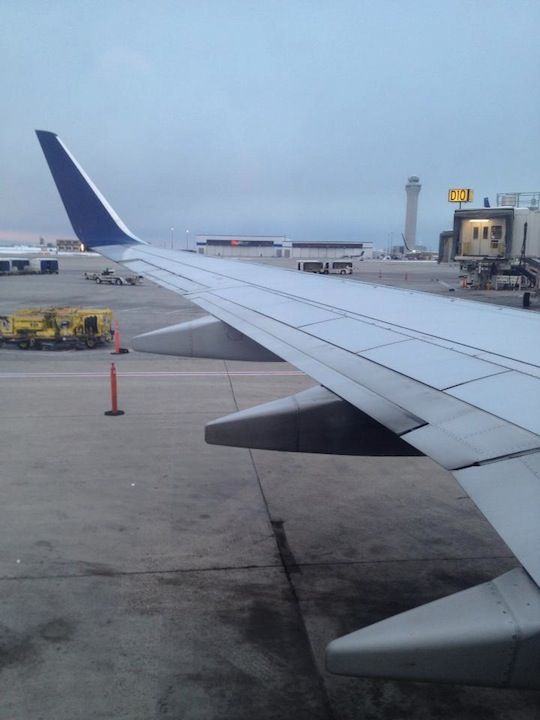 Biscoff! You gotta have Biscoff on DL flights!


We landed smoothly in New York-JFK. Here are some interior shots as the passengers deplaned.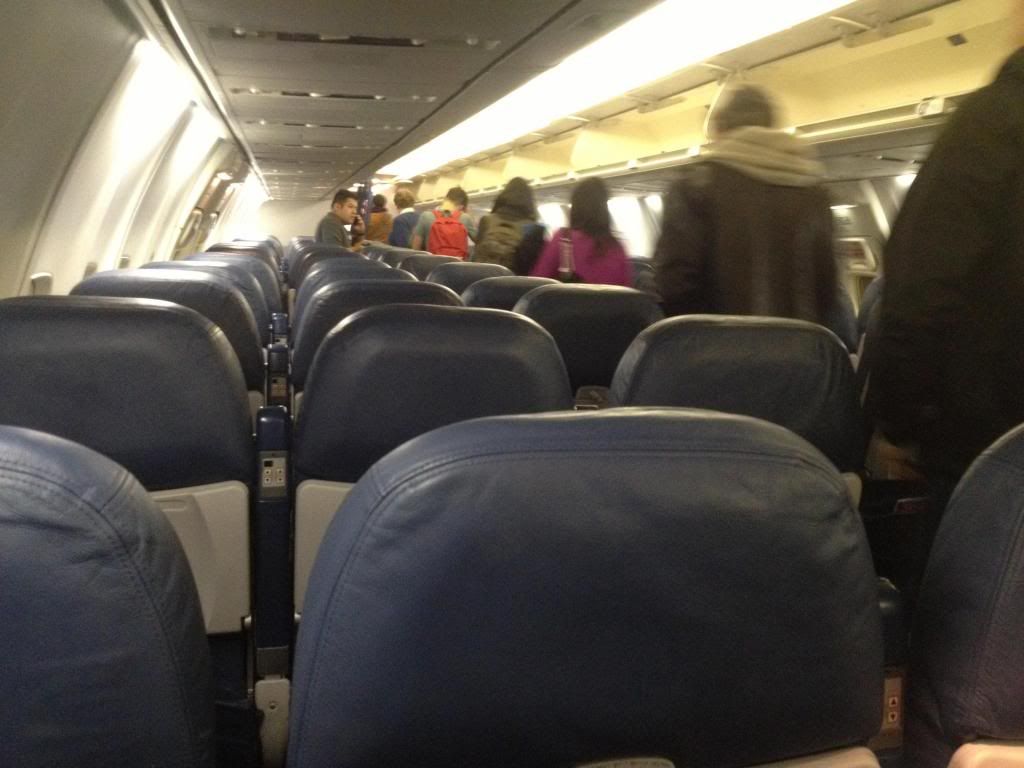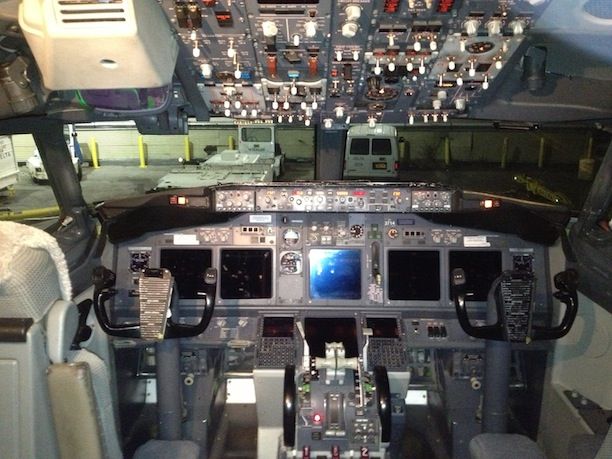 Finally got out of the terminal. Delta's Terminal 3. :)